Shopping Cart
Your Cart is Empty
There was an error with PayPal
Click here to try again
Thank you for your business!
You should be receiving an order confirmation from Paypal shortly.
Exit Shopping Cart
| | |
| --- | --- |
| Posted on November 16, 2018 at 9:30 AM | |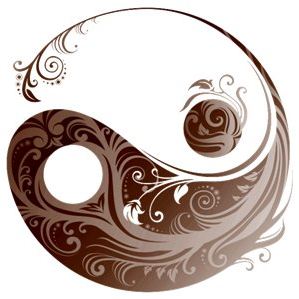 Image from Scribing Life

Are you a teacher or a student in your everyday life?
Notice which answer comes to mind immediately.
Look at the patterns of behavior you exhibit regularly and unconsciously: are you answering others' questions often or seeking information regularly?
Which direction do you tend to go in a room full of people: are you a speaker or a listener?

Confession: This is actually a trick question. You are BOTH a teacher and a student. You have the gifts of speaking and listening. You have the expertise to share and digest. You are equipped to play both roles: giving and receiving, offering and accepting. They are a balancing act within that we bring to the world.

The answer you choose first will reveal what voice is louder in your Being: your Soul voice or your Ego-mind voice. And before rushing to any judgments or conclusions that one is "better" than the other, keep in mind that both are necessary and valuable. Both are parts of you.
Teaching is a service that we offer to others looking for wisdom, understanding, and new information about themselves. Teaching is giving.

Studying is being open to new information and willing to apply it to life for greater growth and balance. Studying is receiving.
We often lean to one role over the other unconsciously because it is more comfortable, or more empowering, or more of a natural fit. Yet we must not lose sight of the need to balance both giving and receiving for our greatest possible growth. We are gifted with both abilities and have the power to use them for the highest good for All.

Honor your wise Soul as a teacher with qualifications, experience, knowledged and gifts to offer. Honor all who are willing and open to be students of your wisdom.
Honor your wise Self for being an open student eager to learn new information and expand beyond a known comfort zone. Honor your teachers for all they give to you.

Both parts of you are needed and essential. Both are gifts you can offer and share. Both have the potential to elevate you to higher levels of self-knowledge and personal empowerment.
What do YOU as a Teacher look like in the Real World:
Teaching classes on a topic that brings you joy naturally

Sharing tutorials and how-tos on a blog or website
Offering additional insights in everyday conversations
Writing "just because"
Nurturing and encouraging growth in others

What do YOU as a Student look like in the Real World:
Seeking answers willingly to any topic of personal interest

Scheduling sessions with other practitioners

Attending conferences around a passion
Reading "just because"
Planting seeds in any area of life and nurturing them for growth

Most likely both of these lists connect to your area of expertise and growing interests.
For today, simply hold the intention to grow in both areas. Balance yourself internally with the knowingness that you are a Master at giving and receiving. Honor yourself as a Master who is expanding and growing in each role.
You are gifted with the wisdom of teaching and the wisdom of learning.
Go out there and SHINE.
Molly
Categories: Conscious Messages , Inspiring Quotes and Tidbits, Personal Musings
/