Shopping Cart
Your Cart is Empty
There was an error with PayPal
Click here to try again
Thank you for your business!
You should be receiving an order confirmation from Paypal shortly.
Exit Shopping Cart
| | |
| --- | --- |
| Posted on September 15, 2013 at 10:20 AM | |

There is a lot of planetary action shaking up our lives at this time, including the Cardinal Grand Cross with Mercury in Libra which reminds us to watch our thoughts, words, and mental habits in order to embrace higher ways of communicating. We have more Cardinal Grand Cross energies coming up in mid-October, mid-December, and into 2014, so being consciously aware of YOU will help you glide through this dynamic period with intentional connection to the Divinity in all situations, patterns, beliefs, and most importantly - yourself. Now on to the lunar waves!

The very first thing that came to mind when I saw the upcoming Pisces Full Moon at 27 degrees on September 19th was: This lunation squares the Galactic Center. A strong energetic connection to this point in the astrology wheel signals a portal opening to infuse us with higher levels of consciousness, Divine wisdom, and cosmic understandings. Also, it raises the question: Will we be meeting new galactic friends from far, far away sometime soon? (I have no idea what to wear for such introductions!) This possibility has been circling around for a few months now, and whether or not you are in the loop about beings from other planets, it's worth noting that timelines and energies are moving so quickly that anything is possible. Incredible openings are occurring - watch your dreams for messages!
The Full Moon in Pisces is ruled by Neptune, adding a drifting, flowing flair to any intensity we may be currently experiencing. Pisces energy has a chillax vibe, the ability to tap into intuitive wisdom, and potentially escape the Real World for detours into spiritual realms. Afterall, what if everything around us is just an illusion and the only thing that is real is Love? Imagine.  
Also happening in the heavens right now is Venus conjunct Saturn and North Node in Scorpio. Has money felt tight? Are you feeling burdened by financial responsibilities, investments, resources, taxes, unexpected bills, anything like that? For your peace of mind, know that tightening the purse strings is global right now as we are re-adjusting our values, priorities, and being given the opportunity to intentionally choose where to direct our energy in ways that support us. This phase is meant to reveal where you invest responsibly and how you are using your financial power. Or maybe you're seeing for the first time that you HAVE financial power - but you've been giving it away! It's a good time to look at self-limiting belief systems and energetically turn them around (past life regression, Akashic records, family patterns, etc.)
The approaching Fall Equinox on Sunday, September 22nd heralds a halfway point for the astrological year and a balancing of energies. It is a beautiful day to take a few deep breaths and feel the energies of your heart chakra expanding out. Notice the balance between the right and left sides of your body. Acknowledge yourself as a Divine being between heaven and earth, a spirit in a body, a vessel of joy, love, and abundance. Your energy is working in harmony with all other energies on the planet and you are perfectly connected to everything.
And then the next phase of our journey begins. The rest of the year promises more changes, upliftments, advances, opportunities, and more! Get ready for the waves of growth and expansion to continue as 2013 unfolds - are we having fun yet?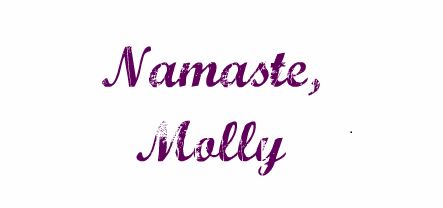 Categories: Astrology Updates

0

/