Shopping Cart
Your Cart is Empty
There was an error with PayPal
Click here to try again
Thank you for your business!
You should be receiving an order confirmation from Paypal shortly.
Exit Shopping Cart
| | |
| --- | --- |
| Posted on January 1, 2020 at 12:35 PM | |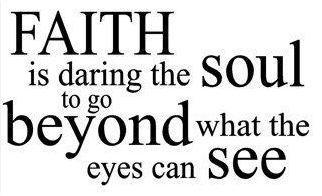 This time is about the end of illusions. The end of hidden stories, hidden ideas, hidden ways, hidden truths. The word Truth has a lot of power, and yet it is astonishing how many are accustomed to covering up their truth in the name of "safety."
Being safe is not about covering up the Truth of who you truly are at your core.
Feeling "safe" is about honoring all of you without questions, without doubts, without any distractions.
For many, it is a new experience for the Soul to have this level of safety on the planet so there is caution and hesitation about stepping out in the full essence of You. But that is also why you are here - to experience yourself in this energetic paradigm and breathe in new levels of security.
As you walk in the world, there will be widening gaps between those who are walking in their personal Truth and those who are not. Many are losing jobs, homes, incomes, financial stability, relationships, and ways of living as a result of this widening gap. It is not meant to be a lesson in loss and despair, so much as it is a lesson in personal purpose and Soul growth.
The mind will choose to evaluate and the heart will choose to feel the experience - this is normal. But rise above the human faculties, and from a higher perspective, you will see that this energy has always been in your life - change, retraction, removal, upgrades. You do this with technology, cars, appliances, homes, clothes, and more. The illusion of what you want can no longer be hidden from you, nor anyone else. It is time for complete integrity and declaration of who you are and what you want. Nothing will stick to your energy that is not in alignment with this Truth.
If you approach every change with the mentality that it is ultimately happening for your best and highest good, you will connect to the next energy that is ready to greet you. When you break a phone, or your computer dies, you probably make the replacement a priority so you can continue on with your daily communications and tasks.
Apply the same energy to other changes, breakages, and unexpected developments, knowing that it is happening because the energetic match can no longer be sustained. And there is certainly a lot to move towards as more and more people are finally receiving the rewards they have been waiting years for. It is an exciting time to reap the goods of universal change.
If this message is connecting to you and raising your curiosity, then there is something here speaking to an innate wisdom inside of you. This innate wisdom is ready for a voice and outlet.
This is the part of you that has an eternal knowingness about your purpose in the world. Trust that knowingness. Allow new ideas to come up and marinate in your mind. Allow yourself to dream about the life you truly want, and then allow yourself the time to brainstorm those possibilities. As you do, the intention around personal Truth will grow and the next course of action will be clear.
Intentional change starts with a willingness to release illusions that are holding you "safe." The only true safety is in yourself, so walk in the world knowing that everything you need is already inside of you. It's time for a new level of awakening to truly begin. It's time for the illusions to disappear so your true purpose can show you the only way to be in the world. It's time for you to breathe in the Truth that this is a safe and loving Universe.
As you experience changes and breakthroughs, know that integrity, honesty and Truth are the highest vibrating energies to guide you forward.
Everything else will fall away. Gracefully. Effortlessly. Lovingly.
Molly
Sharing this free excerpt from "Conscious Messages: Spiritual Wisdom and Inspirations for Awakening" with the intention that it helps you at this time.

Categories: Conscious Messages , Inspiring Quotes and Tidbits
/